Date Published: 11th April 2018
Stables Business Park backs the Supply the Supplier scheme
The Stables Business Park has called on local firms to sign up to the Bridgwater Chamber of Commerce's Supply the Supplier project.
Financed by cash from the consent for construction agreement for the construction of Hinkley Point C the scheme is aimed at linking up as many local firms as possible.
Steve Leahy, chief executive of the Bridgwater Chamber, said: "We will be acting as something of a match-maker, compiling a list of suppliers and seeing how we can assist them in meeting the requirements that are being generated whether they are members of the Chamber or not.
"As well as the numerous contracts being awarded in connection with HPC, there are non-Hinkley schemes worth more than £300m underway or in the pipeline for the district and it is vital that a fair share of the profits generated stay in the district.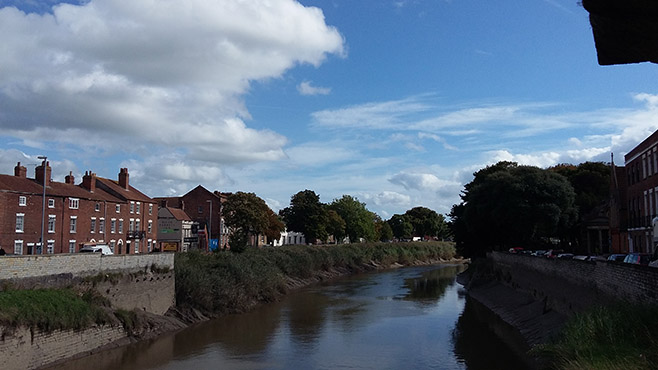 Bridgwater Chamber has appointed Vivienne Greenwood to manage the project and she will be working from its new, shared premises at Sedgemoor District Council's Employment and Skills base 'Under Construction' in Lion House.
"The collaboration between the Chamber and the Council is already proving useful and between us we have the contacts and experience to help with this important task of matching buyers with suppliers locally," said Steve.
"With the £150m Bridgwater Gateway scheme underway and work about to start on a Premier Inn, to name just two imminent projects, it is essential to have a comprehensive list of suppliers who are based here".
The Stables Business Park is an ideal location for firms planning to move to the area as the work on Hinkley Point C gathers pace. However being located away from the congestion in Bridgwater is a boon for firms.
For more details of the Chamber and how to join the scheme visit www.bridgwaterchamber.org.uk To register contact projectmanager@bridgwaterchamber.org.uk
For details call The Stables Business Park on 07968 910 761, or email us from our website at www.stablesbusinesspark.com where you will find much more information, a video, testimonials and news.